What Happened to Al Jazeera English?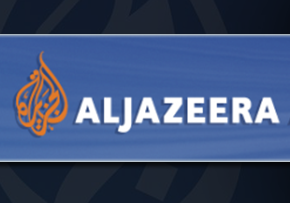 You may have noticed that starting August 20th Al Jazera English programming disappeared from our schedule. This is due to the launch of the Al Jazeera America Network and various cable operator agreements in regards to carriage elsewhere. To watch Al Jazeera's new channel, check your local listings, they're taking over channels currently broadcasting Current TV, or visit http://america.aljazeera.com/
In Marin you can see the Al Jazeera America Network on Comcast 107 if you have the digital 'enhanced' package. Satellite subscribers will find the channel at DIRECTV Channel 358 and DISH Network Channel 215. AT&T U-verse and Time Warner customers are out of luck as both systems have refused to carry the new Al Jazeera channel. If you watched Al Jazeera's live web streams in the past, you will now need to be a cable or DBS subscriber to access those streams.
Marin TV carried Al Jazeera since our launch in 2009 at the request of local residents. We were proud to offer this coverage and in the early days of the Arab Spring, we carried extended coverage that could not be seen anywhere else. In place of Al Jazeera now is FRANCE 24! A leading 24/7 international news channel based in Paris.