That's a Wrap on Lobby Lounge!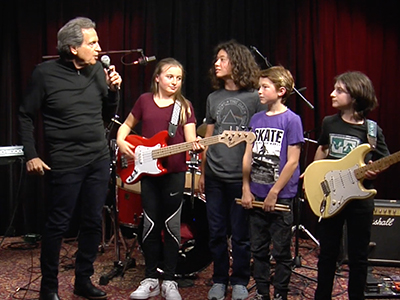 Young Marin Musicians Show Off Talent at Marin TV
Season four of Marin IJ's Lobby Lounge has officially come to an end! We had a blast shooting the Best of Lobby Lounge show last Sunday at the Marin Showcase Theatre, and will soon be uploading the entire program to our Youtube Channel. We'd like to give a huge shout out to host Paul Liberatore and to everyone else who made this special program possible!
Check out previous episodes online at https://www.youtube.com/playlist?list=PLDOFeYH6RPcgUSKA8kvz0FQI--6kdhI-l
Episode 1 - Cubed
Episode 2 - Lucy London
Episode 3 - Elle Perozzi and Alex Neupauer
Episode 4 - Natalia Betzler
Episode 5 - Enriching Lives Through Music: Bartok Ensemble
Episode 6 - The Disciples of Ozz
Episode 7 - Space Goat
Episode 8 - Maya Stock
Episode 9 - Camille Rose & Austin Kennedy
Episode 10 - MSA Jazz Collective
Episode 11 - Surviving the Odds Project