Thank Goodness It's Almost Over Election Day Specials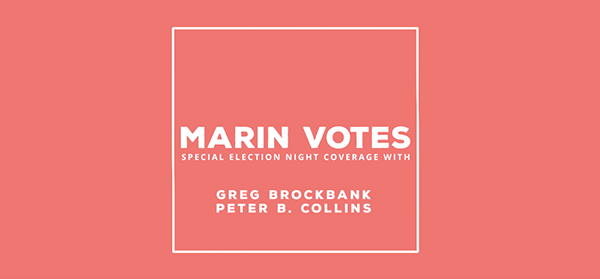 Watch LIVE on the Education Channel:
Comcast Ch 30 / AT&T 99 / cmcm.tv/liveedu
4 - 9 PM Democracy Now! Election Special
Democracy Now! will broadcast live for 5 hours from 19:00 - 23:59 ET. Amy Goodman and Juan Gonzalez will co-host this special election night coverage with
real-time results from presidential, gubernatorial and congressional races, as well as ballot initiatives from around the country.
9 - 11 PM Marin Election coverage with Peter B. Collins and Greg Brockbank
Join Peter and Greg for local Marin election coverage and a wrap up of the national races. Special guests and other surprises!