Sustainable Fairfax - Water Panel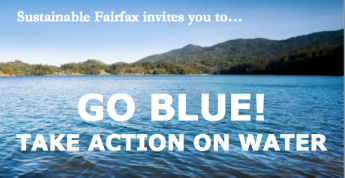 CMCM is co-sponsoring a water conservation panel discussion organized by Sustainable Fairfax, Friday March 21, 6:30 – 9:00 PM
at the Fairfax Women's Club - 46 Park Road, Fairfax, CA.
Speakers on the panel include:
Lauren Hage, co-founder of Weaving Earth, discusses runoff as a resource
instead of a problem. Rainwater harvesting, berm and bioswales will be
covered.
Peter Waring, Home Energy Consultant, provides information on installing
greywater systems and ways to conserve water indoors.
Dan Carney, MMWD Water Conservation Manager, gives the latest update on
our reservoir levels, water usage, drought concerns and how to get free home
MMWD water consults.
Terri Fashing of Marin County Stormwater Pollution Prevention Program
covers how to protect and enhance water quality in creeks and wetlands,
and discusses State water permit requirements.
Tony Mekisich, Marin Master Gardener and horticulturist, gives tips on
strategies for selecting and using plants for water conserving gardens.
Moderator: Liza Crosse, Vice President of Marin Municipal Water Board (MMWD),
representing Fairfax and surrounds.
Sustainable Fairfax invites you to…
GO BLUE! TAKE ACTION ON WATER
Friday March 21, 6:30 – 9:00 PM
FAIRFAX WOMEN'S CLUB
46 PARK ROAD
FAIRFAX, CA
For more information visit www.sustainablefairfax.org