Sausalito People Program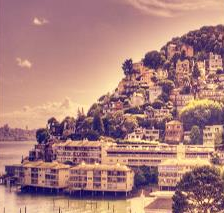 Marin TV features a speaker series from the Sausalito Library. The People Program Series presents various Sausalito residents talking about their work, area of expertise, or adventures and experiences.
Such people include the fashion designer Megan Papay who shares her experiences as co-founder of Freda Salvador, an innovative women's footwear company based in Sausalito. Others include Sausalito resident David Wronski who talks about life as an ultra long-distance runner. He tells the story of running the entire 168-mile Lake Tahoe Rim Trail in 68 hours without stopping for sleep.
Catch these amazing speakers and others on the Education Channel, Fridays at 6PM!