RockSteadyFest FRIDAY & SATURDAY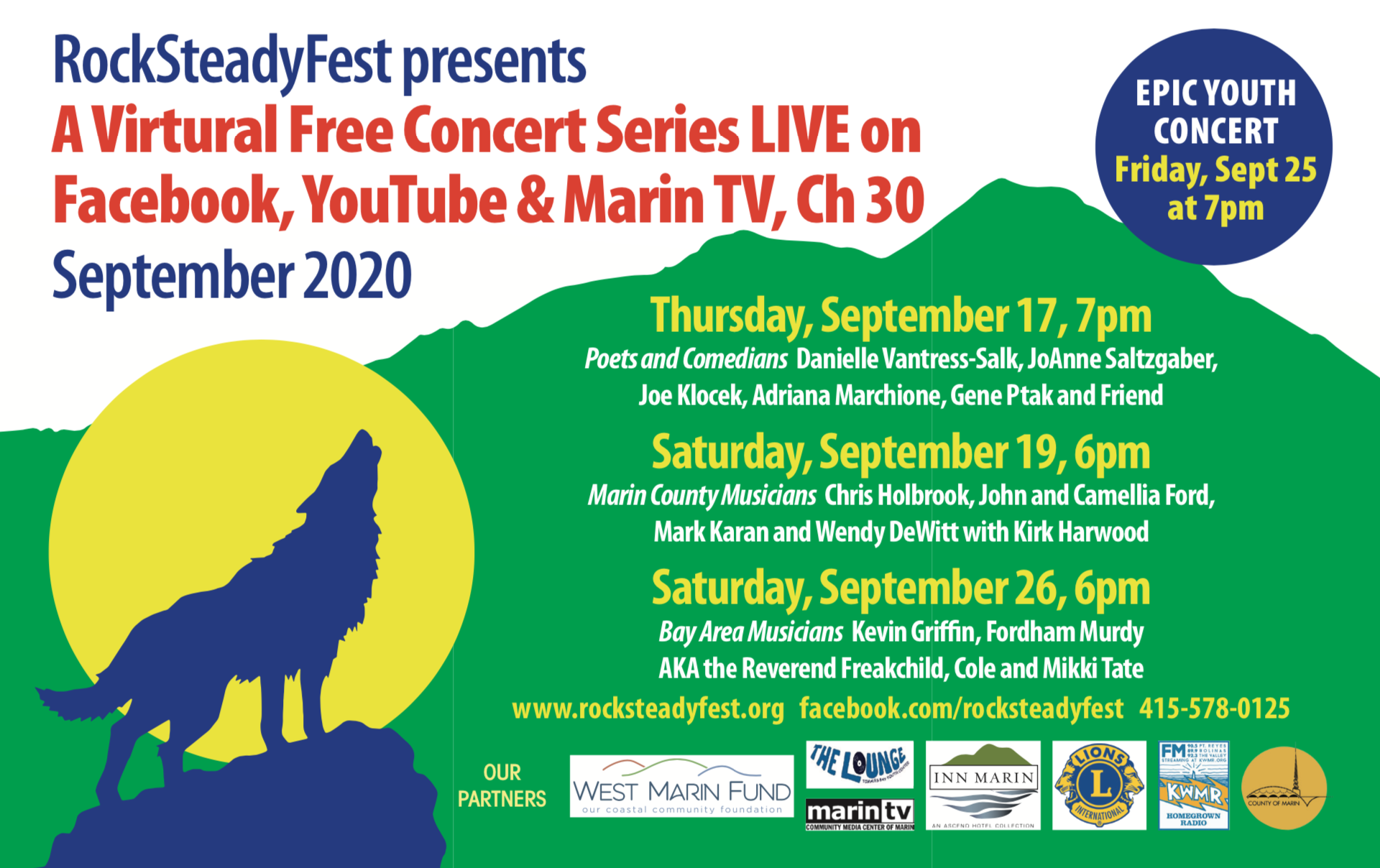 RockSteadyFest presents Virtual Concerts of area musicians on Marin TV Channel 30. Tune in!
An Epic Youth Concert will be shown on Friday September 25 at 7 PM. Featured performers for this local youth concert will include Angel Amador, Josh McGuiness with Ciara Rooke & Will Eisenberg, Rai Zjobe & Susan Zelinsky, Lizzie Lamorte, Kariana Edrington, Sami Weibel & Andreas Psychoyos, Tom Finch & Kimi Keating.
Bay Area musicians Kevin Griffin, Fordham Murdy (aka the Reverend Freakchild, and Cole & Miki Tate will be showcased on Saturday, September 26 at 6 PM.
RockSteadyFest believes Recovery and Healthy Living and Having Fun are the best ways to handle stress during these hard times, and want to remind everyone that they are not alone. Join us in Celebration of Recovery Month and Support Your Local Artists.