Producer Spotlight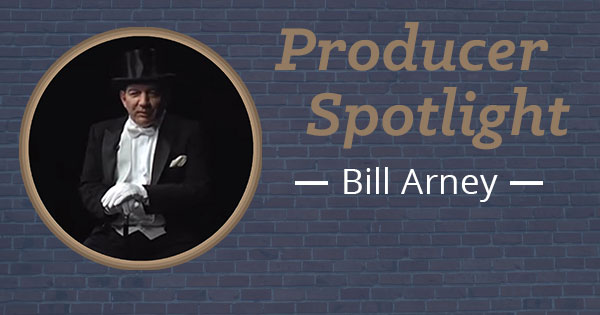 How long have you been a member of CMCM? 4 1/2 years
The Title of Your Marin TV Series: Cheese Theatre
In a nutshell, describe your CMCM series: We host old movies on Saturday nights. We air all genres of films. This is not a creature feature, though we do air monster movies now and then.
Where were you born and raised? Peoria, IL
If you attended college ... What was the name of the school? What was your major? University of Illinois.
Bachelor and Master of Architecture.
What is/was your occupation? How long have you been in this profession? Architect, when and if I can find work.
I graduated in 1981, came to the Bay Area directly, started my first job.
What inspired you to produce your own TV series? I was unemployed, staying up late on Saturday nights watching the creature features, including Saturday Fright Special on Marin TV. After some months I actually read the announcements, found out how cheap membership was, and attended an orientation.
What is your favorite part of TV production? I pretty much love it all.
What is your least favorite part? Hard to say. I guess I'd have to say not being able to work on Sunday and Monday because the studio is closed.
What advice would you give a new CMCM member who wants to produce a Marin TV series? Take the studio and editing classes, maybe field camera and others. There are so many nowadays. Work a little on other people's shows to get a feel for the place. Think about what kind of show you'd like to produce, and DO IT. Just jump in. Experience is the best teacher.
What was your favorite TV show growing up? Addams Family or Star Trek. Hard to say which.
What is your favorite TV show now? MY OWN. After that, Perry Mason, Man From UNCLE, maybe Bluebloods.
When you're not wearing your CMCM "producer" hat, what do you for fun? Watch TV, paint military miniatures, drink whiskey. I'm also involved with the Film Noir Foundation, but that's mostly an annual thing.