Patricia Hartigan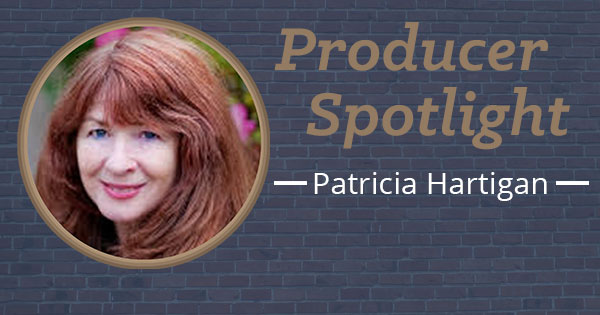 How long have you been a member of CMCM?
I first joined CMCM as a Producer back in the '90s, and became too busy to be active. I renewed membership in 2010 and became re-certified on the "new" digital cameras/new production studio.
The Title of Your Marin TV Series:
"Land Water and Sky": Paint-along with Bernie Healey
In a nutshell, describe your CMCM series:
Marin artist Bernie Healey demonstrates how to create beautiful acrylic landscape painting using a paint-along step-by-step process.
Where were you born?
Boston, MA
Where were you raised?
Boston MA and suburb Billerica MA
If you attended college ... What was the name of the school? What was your major?
Catherine Laboure College of Nursing; Boston College; RN/NursingLincoln University Law School SF (Law)
What is/was your occupation? How long have you been in this profession?
RN/attorney; Hypnotherapist/energy healer
What inspired you to produce your own TV series?
I had a dream to video my art teacher, Bernie Healey, painting his acrylic art landscape demonstrations and create a series.
What is your favorite part of TV production?
Being live in the Studio - Directing.
What is your least favorite part?
Editing was a challenge in the beginning. Now with experience it has become mostly creative fun.
What advice would you give a new CMCM member who wants to produce a Marin TV series?
"Go for it!" "If you have a dream, begin it." Help from the CMCM community will appear magically along the way.
What was your favorite TV show growing up?
Too many to list .
What is your favorite TV show now?
PBS specials - currently Downton Abbey
When you're not wearing your CMCM "producer" hat, what do you for fun?
Music - piano composition. Art - painting and photography. Enjoy my practice of hypnotherapy and energy healing. Crew for musical performances and Direct "Musical Medicine with Soleil."