Omid Shamsapour becomes the Director of Operations for Marin TV!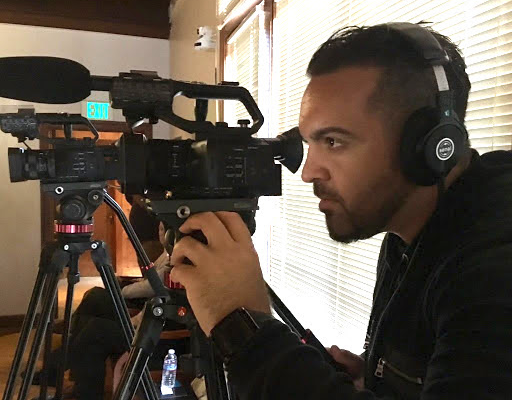 Congratulations to Omid Shamsapour for becoming the new Director of Operations for Marin TV / Community Media Center of Marin. Omid succeeds Jill Lessard, who is moving back to the Right Coast.
For the past few years, Omid has been CMCM's Director of Education & Production. Among many other projects, he has facilitated educational workshops and media productions for Marin TV's Youth Media Academy, the California Film Institute's My Place My Story program, the Daraja Academy, and the Archie Williams Communications Academy. Omid has also produced numerous livestreams for the San Rafael Pacifics Baseball Team, Marin IJ Lobby Lounge concert series, TEDx San Rafael Women, and Virtual Town Halls for Congressman Jared Huffman, and many more!
Please congratulate Omid the next time you see him. The new era is here!