Meet CMCM Member Dick Jordan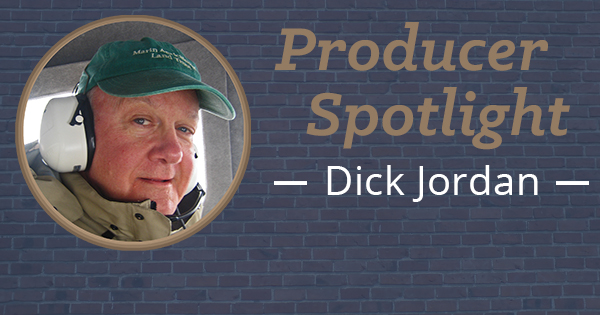 Your name:
Dick Jordan
How long have you been a member of CMCM?
Since late 2012.

The Title of Your Marin TV Series (or Special/s):
I've produced 18 "specials" for Marin TV including "'Southeast - Life in the Alaska Panhandle," "The White Bag," and "Cuba, Libre."

In a nutshell, describe your CMCM series (or special/s): 
"Southeast" is a visual essay about Alaska's remote Panhandle region; it has been viewed on 27 public access stations across the U.S. serving over 1 million households.

"The White Bag" is a spoof on the 1940s-1950s film noir "cops and robbers" and spy thrillers. It was a CMCM class project in which I play the "Ace of Spies." 

"Cuba, Libre" is a documentary that traces this history of travel to Cuba by Americans from the early decades of the 20th century until the Cuban revolution, and in the last 20-odd years since Americans resumed visits to that island nation.

Where were you born?

Seattle, Washington

Where were you raised?

Seattle, Washington

If you attended college ... What was the name of the school?  What was your major?

I received a B.A. in History from the University of Washington in Seattle, and a J.D. (law) degree from Hastings College of the Law in San Francisco.

What is/was your occupation?  How long have you been in this profession?

I practiced law in Marin County from 1975 until retiring in 2008.  In 2009 I became a freelance travel writer and travel blogger.

What inspired you to produce your own TV shows?
I joined CMCM at the suggestion of my long-time friend and host of "Bay Area Beat TV," Mary Keydash, hoping that becoming a CMCM member would provide me with an opportunity to explore the feasibility of producing travel-related television programming, and learn the technical and creative skills required to do so.



What is your favorite part of TV production?
Planning and filming shows are what I enjoy most about TV production.

What is your least favorite part?
Like many who are new to film production, I find that while the often tedious, time-consuming "post-production" editing process is ultimately rewarding, it sometimes seems as painful as undergoing multiple root canal procedures. 

What advice would you give a new CMCM member who wants to produce a Marin TV series?
Rather than finding that you've bitten off more than you can figuratively chew by committing yourself to producing the number of shows necessary for a series, start by doing a few short (3-5 minute) one-off "specials." Once you've "cut your teeth" on those smaller projects, move on to something more ambitious.



What was your favorite TV show growing up?

"Westerns" such as "Have Gun, Will Travel" and "Maverick."

What is your favorite TV show now?
British mystery shows that air on our local PBS stations.

When you're not wearing your CMCM "producer" hat, what do you for fun?
Hiking the trails in the national and state parks, watershed, and open space lands in Marin with a group on most Tuesdays throughout the year.