Make Media Happen Here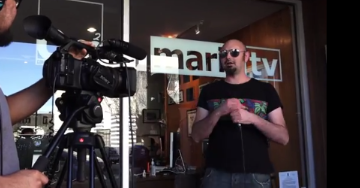 The Community Media Center of Marin presents a brand new video showcasing the center.
The three-minute video -- featuring series producers Lori Greenleaf, Soleil Dakota, Joe Mason, Cheryl Scheurer, and Ginger Souders-Mason -- made its debut at the March 2015 orientation.
You can watch it here, but don't forget to share it on Facebook and Twitter! CMCM is the place to make media happen. Spread the word!