Live Midterm Election Special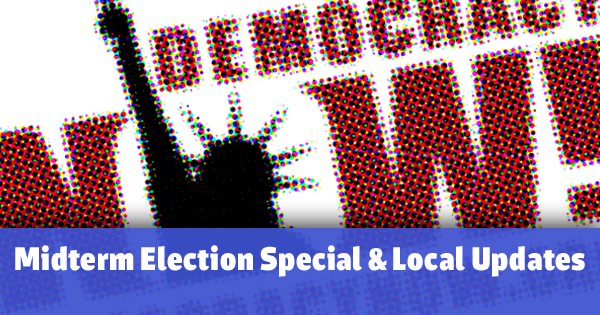 Democracy Now! will air a LIVE five-hour midterm election special.
Tune in beginning at 4 PM as the first polls close. Amy Goodman and Juan González will co-host the special broadcast from New York City and will be joined by guests across the country.
During the coverage, CMCM will provide local updates on the hour.
Education Channel 30
Tuesday, November 4
4 - 9 PM