Introducing the Marin TV Man!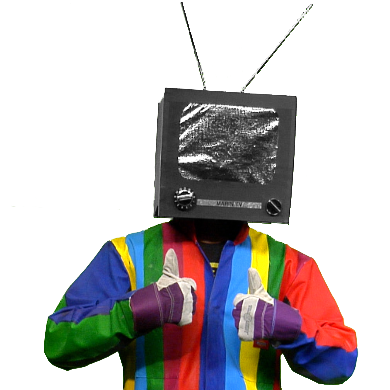 Welcome, Marin Teevee!
A colorful new character is on the scene to celebrate the Community Media Center of Marin's 10th Anniversary. Tune into Marin TV where you'll see this cool media icon in CMCM's latest informational video, a music video, and in a variety of whimsical station IDs. As CMCM's 10thAnniversary season unfolds, Marin Teevee will also make in-person appearances at local events. Stay tuned!
Check out his music video debut, "Go to Marin TV!": https://www.youtube.com/watch?v=yK1N9eBI5-M