An Interview with filmmakers of "All of me"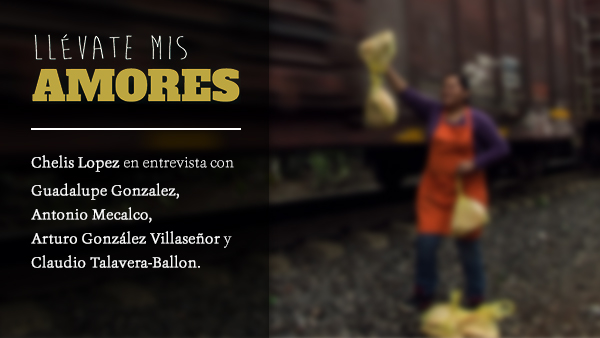 Chelis Lopez interviews La Patrona, Guadalupe Gonzalez, Director Arturo González Villaseñor, Director of Photography Antonio Mecalco and Painter Claudio Talavera-Ballon, talking about the film premiere "All of Me" and the exhibition "Mujeres Luz" a painting series inspired by the documentary.
Mexico shares with the US the biggest border between the first and the third world US border. That makes the bridge of thousands of migrants crossing the country mounted on the back of the train "The Beast," exposed to all the dangers. There, they find the "Patronas," a group of Mexican women that prepare warm food and water for the migrants riding the train.
This documentary is an intimate approach, a personal diary charting the frontier between the life they live and the one they chose. An ensemble film, where the voices of fifteen characters portray the difficult rural reality. In the midst of a country at war, in a world where hope seems lost, "Las Patronas" rescue the main human value that every day seems to vanish: love for the other. A brave, daily and striking example of solidarity that contrasts with the violence of one of the cruelest steps in the world for travelers without papers.