Expect Technical Difficulties - Nov. 15-18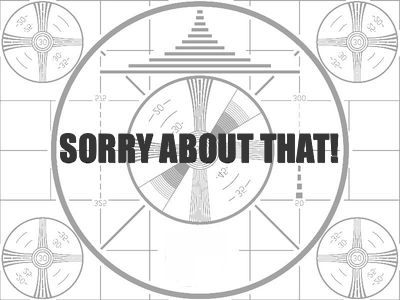 Monday, Nov 14th. One of our DISH feeds froze this morning which disrupted our morning cablecasts of Democracy Now and Gay USA. We resumed at 10:15 with a delayed cablecast of DN! and it will repeat normally at other hours today. Things like this happen at the worst time - and we know many of you are following the news more closely this week than ever. We will continue to do our best to avoid future problems.
On that note - we have many equipment changes planned the rest of this week and there may be a few more hiccups as we move our channels over to the new equipment. We will do our best to minimize downtime! Please bear with us during this time.