CMCM Annual Member Meeting and Election Results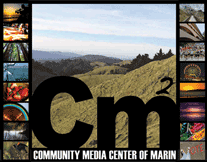 An announcement and a reminder, to our members,
2013 ELECTION RESULTS
The election results for the two available member elected CMCM Board seats are now finalized:
Dario D'Arrigo 37.0%
Bill Sims 69.6%
Lawrence Strick 80.4%
Based on CMCM member votes, Lawrence Strick and Bill Sims will serve out terms on the CMCM board beginning Nov 2013. Our thanks to all candidates for their commitment to serving CMCM and their efforts now and in the future!
2013 ANNUAL MEMBER MEETING
The annual member meeting is scheduled for this Wednesday Oct 30th at the San Rafael Corporate Center, Tamalpais Room from 6:00 - 8:00pm. Typically this is a short presentation to the members present, followed by Q&A and a brief first board meeting. Please make an effort to attend and meet members of the CMCM board and hear updates about the past year of operations!
Directions to the San Rafael Corporate Center - Use the Lindaro Street Entrance to the right of the PG&E entrance. Parking available in nearby lots.