Book Presentation of "Los Narcos Gringos"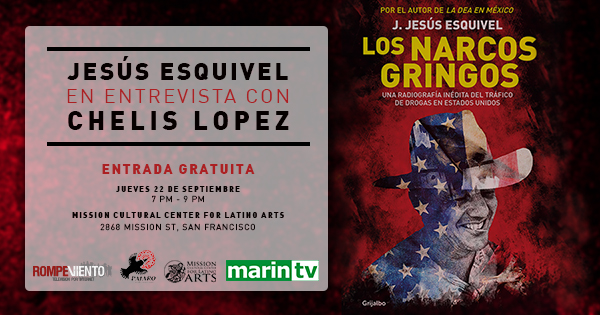 The new research of Mexican journalist J. Jesus Esquivel crosses the border between Mexico and the United States, one of the largest and most complex in the world. While on one side there is blood and violence, on the other reign logistics, racial prejudice and voracious ambition of consumers; all wrapped in a blanket of corruption.
Mexican writer and journalist , J. Jesus Esquivel has been a US correspondent for the magazine Proceso. He is an expert in American politics and has published books like The DEA in Mexico. Accredited to the White House, the US Congress and the United States Department of State. He has worked as a political analyst for several radio and television networks such as National Public Radio, CNN , Univision , Al Jazeera , Telesur of Venezuela and Colombia RCN.
Thursday, October 22 @7PM
Mission Cultural Center for Latino Arts.
2868 Mission St, San Francisco