Basic Field Camera Production with the Sony X70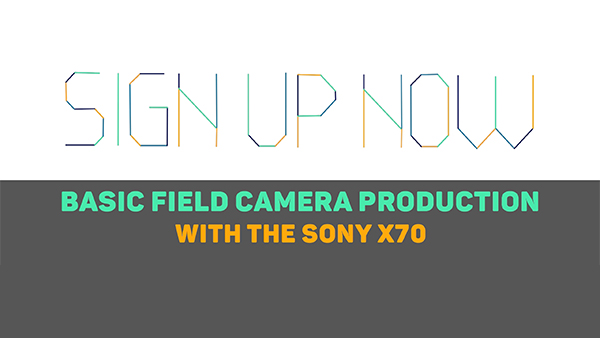 CMCM's new equipment is here! Register for the August Basic Field Camera Production workshop and get your hands on a Sony PXW-X70 Camera, Manfrotto MVT502AM Tripod, Manfrotto MVM500A Monopod, Sennheiser MKE600 Shotgun mic, Rode M1 Dynamic mic, Sony UWP-D Wireless lavalier, Sony UWP-D Wireless handheld mic, and more.
Hurry! Registration is limited to 8 students.