"Ask the Experts" Workshop with S. Kramer Herzog | Wednesday, June 6 @ 6:30 PM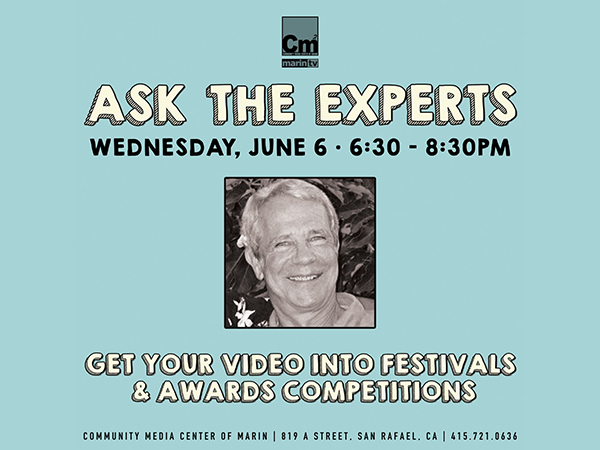 Get Your Video into Festivals & Awards Competitions | Wednesday, June 6 6:30 - 8:30 PM
You've put in the work, now it's time to show it off! Learn the best methods for submitting your content to festivals and competitions with local filmmaker S. Kramer Herzog. Don't miss this essential workshop in our "Ask the Experts" series!
Free for CMCM members. Non-member fee of $25 includes a one-year membership to CMCM and FREE admittance to all events in the series.
Sign up today at https://www.cmcm.tv/asktheexperts
Class Schedule
Maximize Your Social Media Impact | Wednesday, June 13 6:30 - 8:30 PM:
Step up your social media game! Marketing expert Mike Wolpert, founder/CEO of Social Jumpstart, simplifies social media, demystifying how producers create space for their brands to live and thrive on the Internet.
DIY Voice-Over Narration | Wednesday, June 20 6:30 - 8:30 PM:
Enhance videos with the magic of narration! Voicetrax instructor and working V/O artist Vicki Baum leads a lively interactive session that will give students the opportunity to explore their own narration abilities.
Introduction to Adobe After Effects | June 27 6:30 - 8:30 PM:
Make your videos outstanding with animation! Digital video & graphics specialist Lance Scott breaks down the industry's application of choice for digital visual effects, motion graphics, and compositing.