Ask the Experts: Why Do You Ask? TONIGHT, May 20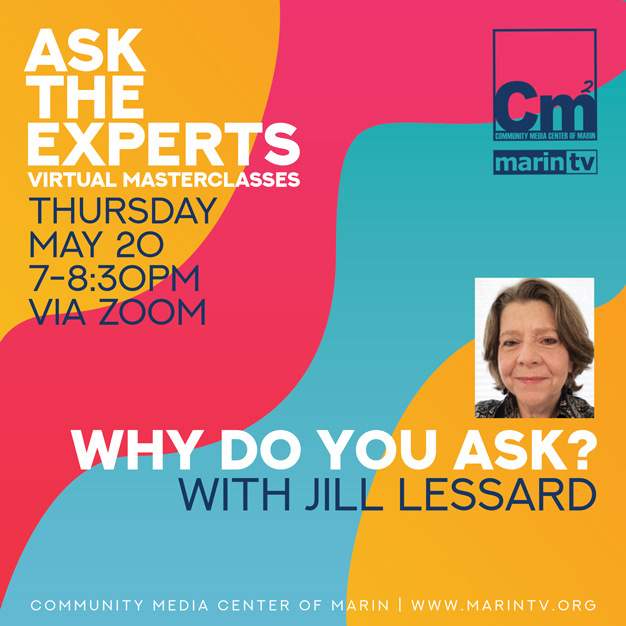 As an award-winning network television publicist and senior writer/editor for ABC.com and Oscar.com, Jill Lessard received high praise for her interviews with major Hollywood talent. Benefit from the lessons she learned over two decades!
This "Ask the Experts" master class will be presented Thursday, May 20 (7:00 – 8:30 PM) via Zoom.
"Ask the Experts" are free to CMCM members. Non-member registration of $25 includes a year-long membership to CMCM and admittance to all "Ask the Experts" presentations in this series. Register at www.cmcm.tv/asktheexperts.