"Ask the Experts" - Storytelling Through Cinematography on September 10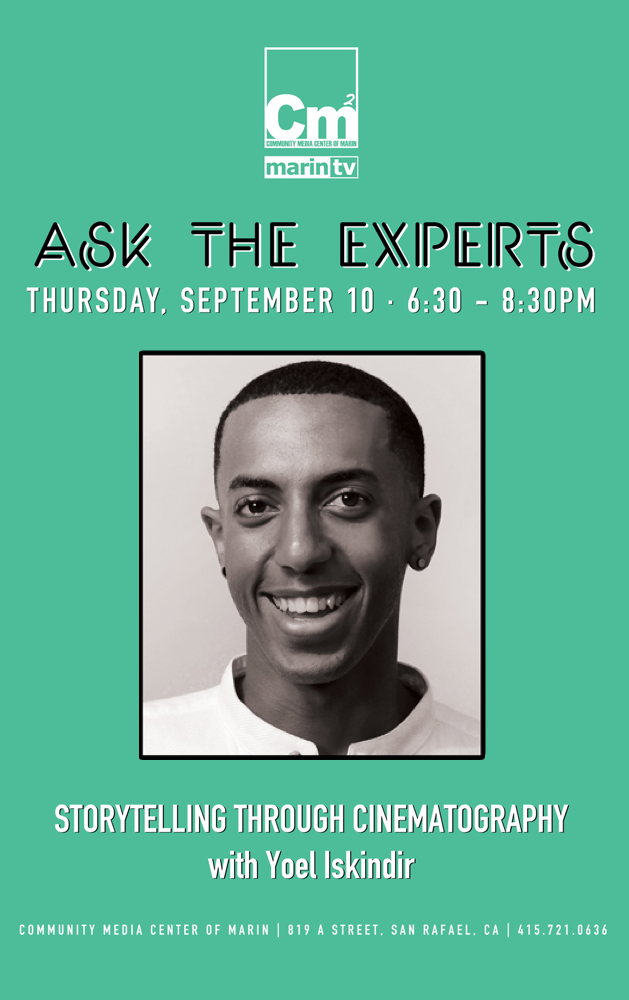 The Community Media Center of Marin's popular series of master classes goes virtual via Zoom with compelling media-related topics presented by experts in their field.
On Thursday, September 10 (6:30 - 8:30 PM), learn how your greatest asset is not your equipment, but your creative vision in "Storytelling Through Cinematography."
Whether you use a smartphone or DSLR camera, award-winning short filmmaker Yoel Iskindir will guide you through the process -- from lens selection to manual settings to composition -- of achieving the most important part of good filmmaking – visual storytelling.
CMCM's virtual "Ask the Experts" presentations are free for CMCM members. $25 non-member fee includes one-year membership to CMCM plus free admittance to all "Ask the Experts" presentations in this series.
Register at www.cmcm.tv/asktheexperts. For more information, contact jill@marintv.org or call (415) 721-0636.
If you are a CMCM Non-Member you can pay $25 here for the entire series and receive a free CMCM Membership.