Ask the Experts - "DIY Voice-Over Narration" - Wednesday, June 20 (6:30 -8:30 PM)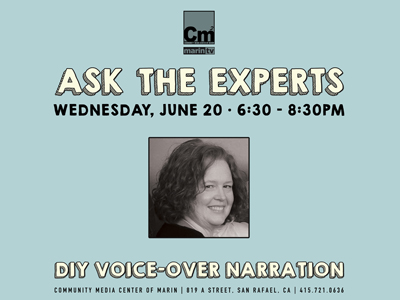 Ask the Experts
Enhance videos with the magic of narration! Voicetrax instructor and working V/O artist Vicki Baum leads a lively interactive session that will give students the opportunity to explore their own narration abilities.
Free for CMCM members. Non-member fee of $25 includes a one-year membership to CMCM and FREE admittance to all events in the series.
Sign up today at cmcm.tv/asktheexperts
Coming Up
Introduction to Adobe After Effects | June 27 6:30 - 8:30 PM:
Make your videos outstanding with animation! Digital video & graphics specialist Lance Scott breaks down the industry's application of choice for digital visual effects, motion graphics, and compositing.