"Ask the Experts" - Create Instant Art On Your Smartphone TONIGHT, October 8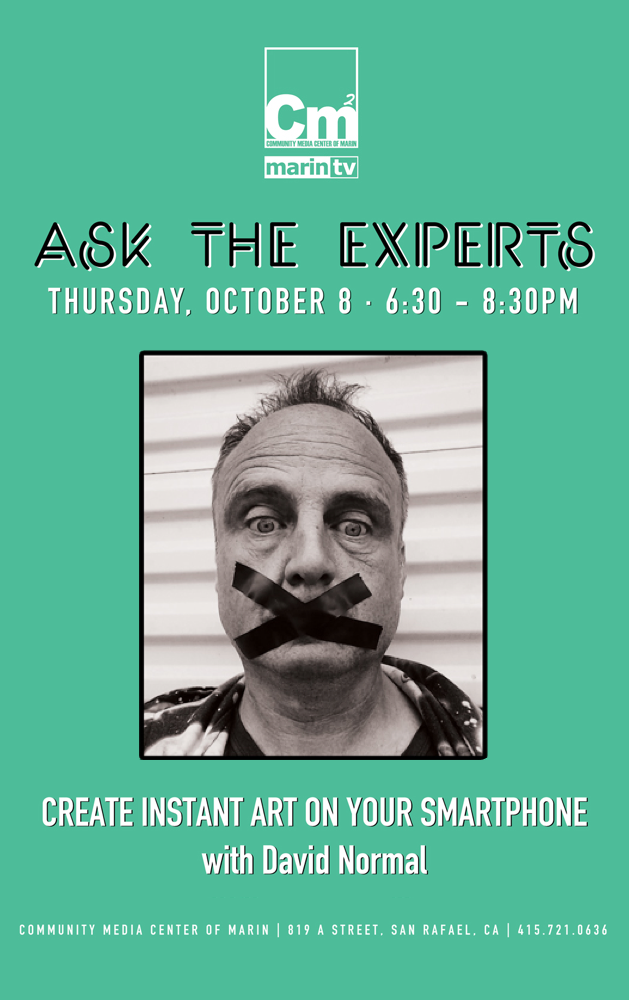 The Community Media Center of Marin's popular series of master classes goes virtual via Zoom with compelling media-related topics presented by experts in their field.
On Thursday, October 8 (6:30 – 8:30 PM), the power to create and collaborate online can be in the palm of your hands. In this master class, you'll connect the dots between technology and great Surrealist ideas. Painter, sculptor, installation artist, photographer, and filmmaker David Normal will show you how to tap into your playful inner abstract artist and easily produce instant art on your smartphone or tablet for free.
CMCM's virtual "Ask the Experts" presentations are free for CMCM members. $25 non-member fee includes one-year membership to CMCM plus free admittance to all "Ask the Experts" presentations in this series.
Register at www.cmcm.tv/asktheexperts. For more information, contact jill@marintv.org or call (415) 721-0636.
If you are a CMCM Non-Member you can pay $25 here for the entire series and receive a free CMCM Membership.