Announcing the Marin TV Viewer Survey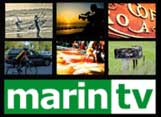 Your feedback is very important to us. It's also important that Marin County understands the value of the these non-commercial channels for the community - our future depends on that recognition!
Take a moment to complete this brief online survey and tell us what you watch and how often. Also tell us what types of programming you'd like to see and any other comments/concerns you might have.
And please forward this message to your family and friends in Marin and encourage them to complete the survey too!
You can take the survey by clicking here: http://cmcm.tv/viewer-survey