2018 Ruby Award goes to CMCM Member Veda Florez!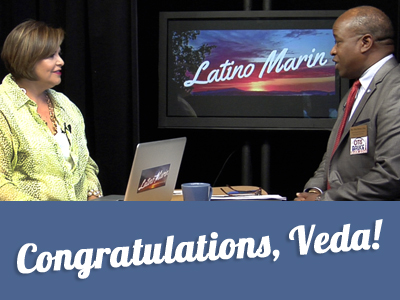 Veda Florez, a longtime member of CMCM, will be honored with a 2018 Ruby Award by the Soroptimist International of Marin County at a ceremony to be held March 8.
Veda is being recognized for producing the Marin TV series "Latino Marin,", which weaves the Latino experience into the fabric of Marin County, encouraging education, empowerment, and engagement. Donations in support of "Latino Marin" can be made to CMCM. Congratulations, Veda!
More information about this year's Ruby Award ceremony can be found here: https://www.facebook.com/events/170914577011387/