Marin TV 10th Anniversary Sponsorship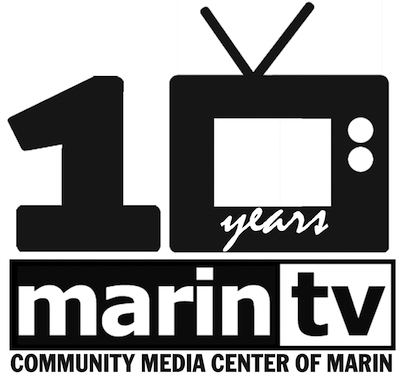 THANK YOU for your Sponsorship of our 10th Anniversary
Celebration Block Party / Open House.
The celebration enables us to introduce more people to the services we provide, expand our membership and to keep Freedom of Expression alive and well in our communities. Supporters of the Community Media Center of Marin are in the vanguard of Marin residents who want to take control of their own media coverage. Please choose your sponsorship amount below.
Learn more about CMCM / Marin TV by reading our latest Annual Report. Marin Community TV is a non-profit 5013c and your sponsorship or donations are tax deductible. Thank you for your support!
Sponsorship Levels

Bronze Level: $250 DONATE HERE
Featured on CMCM.tv, credit on air and in printed material
Silver Level: $500 DONATE HERE
All of the above and recognition in our monthly newsletter
Gold Level: $750 DONATE HERE
All of the above and inclusion on our Donor Wall
Sponsor at any amount or by check DONATE HERE
Name and thank you will on- air credits on Marin TV