Pre-Production Workshop
The first stage of video production is -- without questions -- the most important.

Pre-Production is the planning phase that lays the groundwork for a successful shoot. If you want your video content to be focused, meaningful, and make an impact on your target audience, be sure you've done the right research, reserved the right equipment, recruited the right crew members, secured the right locations, created a "do-able" schedule, and have absolute clarity on the content you must capture.
In this one-session workshop, you'll learn the steps necessary to establish yourself as a competent and confident producer who knows how to get things done!
Sessions: 1
Date: Saturday, December 15 (11 AM - 2 PM)
Registration Information
Members $35 - Log into the site and click the register button on this event page.
Non-members $50 - Register here.
Interested in becoming a member? Attend one of our free Orientations! Questions? Visit our contact page.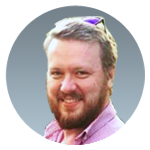 ---
Dain Bedford-Pugh graduated from the University of Surrey Roehampton in his native London, UK with a BA in Film and Television studies. During his degree and the years since, Dain has worked as a writer, producer, director, and editor on a wide range of projects such as music videos, documentaries, short films, and a web series. In London, he founded a filmmaking collective called Mad Hammer Pictures. He is currently studying for his MA in Humanities with an emphasis on Creative Writing.
---
December 15th, 2018 11:00 AM through 2:00 PM
819 A Street
San Rafael, CA 94901
United States
| | |
| --- | --- |
| Pre-Production Workshop | $ 35.00 |