Short Script Screenwriting
Turn your story idea into a script!

Imagine completing a short script in just three weeks! In this brand new "Short Script Screenwriting" workshop, you'll make it happen! Facilitator A.T. Lynne will guide students through the creative process in this lighthearted and creative three-session course that will result in a 5-to-10-minute short film screenplay complete with a beginning, middle, and end.
Sessions: 3
Date: Saturdays, May 20, 27, June 3 (11 AM - 2 PM)
Registration Information
Members $105 - Login and click the register button on this event page.
Non-members $140 - Register here.
Interested in becoming a member? Attend one of our free Orientations! Questions? Visit our contact page.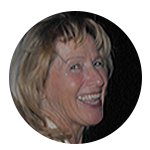 ---
A.T. Lynne is a screenwriter, author, adult education instructor, hypnotherapist and coach. A.T.'s approach is always positive, energetic and devoted to helping others – both her characters and her students and clients – achieve maximum fulfillment. Her teaching techniques are Socratic and interactive, relying on real-time engagement within the classroom and spontaneous insights within the students' minds to infuse all learning. A.T. has taught Adult Education Courses in writing, screenwriting and hypnosis since 2008.
May 20th, 2017 11:00 AM through June 3rd, 2017 2:00 PM
819 A Street
San Rafael, CA 94901
United States
| | |
| --- | --- |
| Short Script Screenwriting | $ 105.00 |