Introduction to Interview Skills
Explore the passions of human experience through the art of asking questions.

All of the best interviews share a key component, a way of drawing out the person being interviewed through a quality the interviewer has developed: that of deep listening. Preparation for the interview with thorough research is also essential. Learn how to invite openness, intuition, and spontaneity between yourself and your subject as the interview unfolds. This workshop is open to both CMCM members and non-members.
Sessions: 3
Dates: Wednesdays, September 9, 16, 23 (7 - 8:30 PM)
Registration Information
Members $105 - Login and click the register button on this event page.
Non-members $150 - Register here.
Interested in becoming a member? Attend one of our free Orientations! Questions? Visit our contact page.
---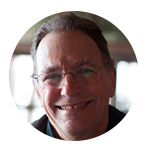 Anthony S. Wright, PhD, is a philosopher, hypnotherapist, independent audio producer, and piano technician. His personal interview radio show Attunement has been independently podcast and broadcast on KWMR, 90.5 FM in Point Reyes Station since 2004. He has also taught radio station operation and audio editing using ProTools® at KWMR. He has been an audio engineer since 1986. His degrees include work in communications, psychology, spiritual counseling, Chinese philosophy, and complexity science.
September 9th, 2015 7:00 PM through September 23rd, 2015 8:30 PM
819 A Street
San Rafael, CA 94901
United States
| | |
| --- | --- |
| Intro to Interview Skills (3 Sessions) | $ 105.00 |