Youth Sports Announcing
Learn the art of TV commentary calling live baseball this summer!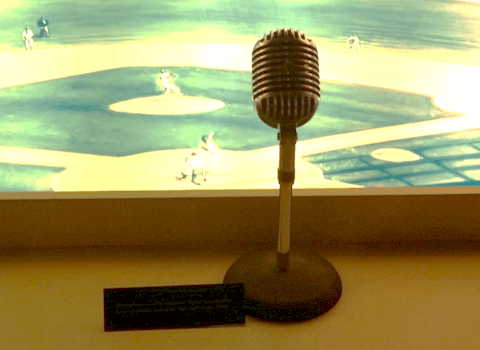 Play by play, color commentary and more! This summer, learn the art of TV commentary for baseball. Develop your voice, hone your style, and gain experience calling live games on TV. The Community Media Center of Marin is partnering with the San Rafael Pacifics to broadcast 7 games live on local television with a professional production crew. This is a youth workshop open to courageous and motivated students ages 10-18.
Through this class you'll learn the fine points of broadcasting, score keeping, how to prepare for a call and you'll get a chance to be heard on live television. Each student will get their chance during select innings to call games alongside NCAA and Pacific's play-by-play broadcaster, Stuart Horne. "Stu" is a Professor of Communications at Dominican University in San Rafael and will conduct one training class prior to the actual live broadcasts.
If you've ever wondered what it's like to be the voice for a professional sports franchise, this is your chance!
SCHEDULE:
**Plus one or more of the following live Games:
Wednesday, June 26th vs Vallejo @ 6:30pm
Thursday, July 11th vs Salina @ 6:30 pm
Wednesday, July 24th vs Salina @ 6:30 pm
Friday, July 26th vs Sonoma @ 6:30 pm
Thursday, August 1st vs Vallejo @ 6:30 pm
Friday, August 2nd vs Sonoma @ 6:30 pm
Friday, August 16th vs Vallejo @ 6:30 pm
June 1st, 2019 12:00 PM through August 31st, 2019 6:00 PM
819 A Street
San Rafael, CA 94901
United States
| | |
| --- | --- |
| Youth Sports Broadcasting (2 sessions + games) | $ 200.00 |