The Art of the Film Score
Bring out the popcorn and enjoy learning about the development of the film score for motion pictures.

Take a musical journey from the film score's inception to the first cinematic blockbusters to the Golden Age of Hollywood to the present day. Film clips will be shown to illustrate how the film score supports the aesthetic and narrative elements of the story. Immerse yourself in the musical styles of great film composers from Max Steiner's groundbreaking 1933 score for King Kong to Ennio Morricone's music for the 1960s Spaghetti Westerns to Hans Zimmer's music for Inception. No previous musical experience is necessary to enjoy this class.
Sessions: 4
Dates: Saturdays, November 7, 14, 21, 28 (1 - 4 PM)
Registration Information
Members $140 - Login and click the register button on this event page.
Non-members $200 - Register here.
Interested in becoming a member? Attend one of our free Orientations! Questions? Visit our contact page.
---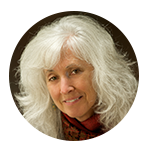 Marcia Bauman is an award-winning composer who has written music for concert, dance, radio drama and film, including the internationally distributed documentary Word Is Out, which aired on PBS television stations nationwide. She earned the Ph.D. in composition from the Eastman School of Music and has taught at Stanford University, the College of Marin, OLLI (Dominican University and Sonoma State University) and San Francisco Academy of Art University.
November 7th, 2015 1:00 PM through November 28th, 2015 4:00 PM
819 A Street
San Rafael, CA 94901
United States
| | |
| --- | --- |
| The Art of the Film Score (4 Sessions) | $ 140.00 |